Dr. Daniel Crowther
Senior Pastor
E-Mail:

Daniel Crowther began serving as Senior Pastor of South Main Baptist Church on July 10, 2022. His humble spirit comes with a deep spiritual maturity and emotional intelligence that guides his relationship with others. He is a gifted pastor and preacher with a heart for missions and ministry.
Daniel graduated in 2009 from Boyce College in Louisville, KY, with a bachelor's degree in counseling. He earned a Master of Divinity degree from Truett Seminary at Baylor University in 2016, with a concentration in Ministry Leadership. He is currently working on his Doctorate of Ministry degree also from Truett Seminary. He will complete his degree in December 2022.
Daniel is 38 years old and was born in Anderson, SC. Raised in a Christian home, he lived across the street from his grandfather who was a Baptist preacher. His grandfather had a tremendous impact and influence on his life. Daniel is a songwriter, and loves hiking, fly fishing and Atlanta Braves baseball.
Daniel and his wife, Danielle, have been married for 18 years. Danielle is a beautiful complement to his personality and his work. She was born in Charleston, SC, and raised in nearby Summerville. She has such a sweet disposition and spirit. She knows who she is and who God called her to be. She has a real passion for foster children and children with special needs and desires for them to know they have a place at the table. Danielle loves spending time with her kids, her poodle, Perlo, and her maltipoo, Pops. She is a creative person, enjoying Pinterest, traveling and being outdoors.
Daniel and Danielle have three children, Zoe, 13; Mia, 12 and Abel, 9.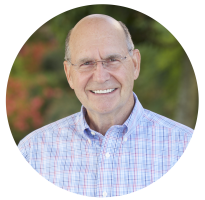 Bobie Miller
Associate Pastor / Music & Worship
E-Mail:

Bobie Miller has served at South Main since January of 1982. He holds a Bachelors Degree in Music Education from Texas Tech University, a Masters in Religious Education from Southwestern Seminary, and a Masters in Choral Conducting from the University of Houston.
Bobie and his wife, Kathy, were married in 1972 and Kathy worked teaching young children for 31 years before retiring. Both Bobie and Kathy have West Texas roots growing up in the rural communities of Sundown and Smyer, Texas. The Millers have no children but have shared their love, encouragement, and laughter with the many children who have been raised at South Main. They also have a love of pets, especially toy poodles.
Bobie trusted Christ as a 19-year-old college student and felt a calling to ministry shortly after conversion. Bobie was licensed and ordained at the First Baptist Church of Grandview where he served with Dr. Lyles during his seminary days. Bobie states that God continues to be his source of encouragement and joy and that his life of ministry has been a blessing he enjoys every day. To God be the Glory!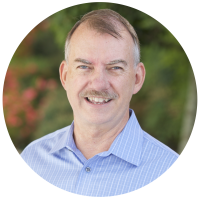 Jeff Fuqua
Minister of Education
E-Mail:

Jeff Fuqua joined the SMBC staff in May of 2015 as our Minister of Education. He has a passion for stepping out beyond the church facility to physically meet the needs of the community through ongoing projects including Texas Baptist Men Disaster Relief and Rebuild efforts. It is his desire to see South Main continue to increase the church membership's involvement in ministry.
Jeff and his wife, Patti, both graduated from Dallas Baptist College in 1980. Patti earned her Master of Education degree from East Texas State University in 1985 and taught public elementary school for thirty years before retiring in 2010. She has served vocationally as a pianist, organist, and/or keyboardist in Baptist Churches since the 1970s, and is currently involved in South Main's music ministry.
Jeff received his Master of Arts in Religious Education from Southwestern Baptist Theological Seminary in 1990. He has been a consultant for both associational and state groups in Texas.
Jeff and Patti have two adult children who are married and both have children, giving them five grandchildren, all girls, who keep them quite busy.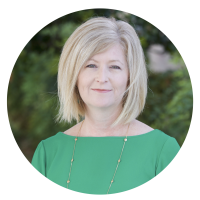 Kelley Trimble
Executive Administrator
E-Mail:

Kelley Trimble has been a member of South Main Baptist Church since 1993 and joined our Ministry Leadership Team as Executive Administrator in 2008.
Since that time, Kelley has been active in the National Association of Church Business Administrators and has served several terms as an officer in the local Houston Metro Chapter.
Kelley has previous work experience in construction and healthcare. She has work management oversight of the Ministry Assistants and supports Dr. Crowther in his work. She coordinates and directs the work of the Custodial Staff, Food Service Ministry, and Facility Management personnel while performing the business administration responsibilities of the church.
Kelley received Christ as her personal Savior at a young age at Park Place Baptist Church in Houston. Kelley enjoys gardening, baking, organizing, and being creative. She especially loves spending time with family and friends, but she most of all loves dates with her grandchildren, Beckham, Baker, and Brooklyn.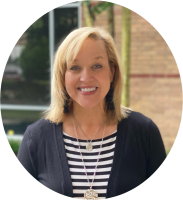 Jennifer Evans
Minister of Childhood Education
E-Mail:

Jennifer was called to be the Minister of Childhood Education at South Main in March of 2009. She grew up in a Christian home where her dad served many churches in ministry positions. When she was 8 years old, she made the personal decision to make Christ the Lord of her life and at the age of 14 surrendered her life to ministry.
Jennifer met her husband, Russel, at Glorieta Baptist Conference Center where they both were teaching preschoolers during the summer. Two years later they were married at Glorieta. They approach ministry as a team and feel that this is God's desire for their entire family. Russel and Jennifer have been blessed with three children: Aaron, Weston, and Madeline.
Jennifer holds a degree in Elementary Education from the University of Mary-Hardin Baylor and a master's degree in Christian Education from Southwestern Theological Seminary. Before coming to South Main, she served as the Children's Minister at Northlake Baptist Church in Garland, Texas for 11 years.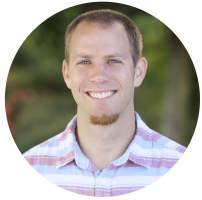 Dr. Kevin Richard
Minister of Family Life
E-Mail:

Kevin Richard has served at South Main since the summer of 2009. He obtained his Bachelor's degree from the University of Houston-Clear Lake in Accounting and received his Master's degree in Christian Education from Southwestern Baptist Theological Seminary in 2012. He is currently working towards a Doctorate in Educational Ministry at Southwestern.
Kevin grew up at South Main and accepted Christ at the age of 7. He first felt a call to ministry when asked to lead Bible studies for a college mission trip to New York. After that trip, he enrolled in Seminary and continued working at South Main in a part-time capacity. Kevin now has the opportunity to run the Family Life Center where he spent many summers helping in camps and working with the kids.
Kevin shares in ministry with his wonderful wife Amy. They have been married since December 2014. Amy has always been incredibly supportive and actively involved in all of Kevin's areas of ministry. Their family of 4 now includes the two of them and their two sons, Charles Everette (June 22, 2017) and James William (July 11, 2019).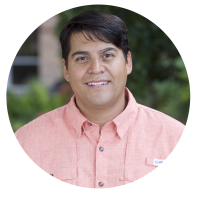 Tico Montoya
Minister of Young Adults/ Men
E-Mail:

Tico Montoya grew up an hour and a half north of Houston in Bryan, Texas. He graduated from Houston Baptist University with a degree in Christianity and Kinesiology. While attending Houston Baptist University, Tico worked in the Missions Ministry at South Main Baptist Church under Bill McMillin.
Tico graduated from Logsdon Seminary in the Spring of 2011 with a Masters of Divinity in Missions and Cross-Cultural Ministry. Tico is married to his best friend, Nicole, whom he met while working at a carwash in Bryan. Tico and Nicole have five children, Elijah, Lydia, Benjamin, Jasiel, and Jude.
Tico enjoys spending time with his family, playing sports, rooting for all the Houston professional teams: Astros, Rockets, Dynamo, and Texans. He also loves watching college basketball, telling his kids corny jokes, and going out with his wife in search of the best tacos in the Houston area!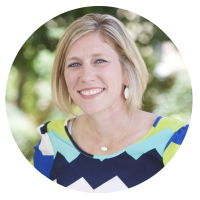 Erin Ripley
Preschool Coordinator
E-Mail:

Erin Ripley grew up in the Pasadena area and has been at South Main since she was 4 years old. She has served in many different ministries of the church and met her husband Eric who also grew up at South Main. They have been blessed with two girls Elysa and Emily.
Erin holds a Bachelors degree in Education from the University of Houston Clear Lake and an Associates degree from San Jacinto College where she studied child development. She is also a Realtor at Summit Realtors in Deer Park.
She accepted Jesus as her personal savior at the age of 9 and is thankful for a Christian home and a loving church family that influenced her growth in Christ over many years.
Trish Gibb
Women's Ministry Leader
E-Mail:

Trish began her ministry at South Main as an Intern during the 2018 - 2019 school year while finishing her master degree from Dallas Theological Seminary. She continued as a volunteer until June when she became part of the Ministry Leader Team as part-time Women's Ministry Leader. She is married to Mitch Gibb, who serves as guitarist in South Main's Praise Band, and has 3 children. Two are in vocational Christian ministry. She and Mitch also enjoy their 7 grandchildren.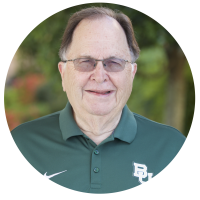 Bill McMillin
Minister of Missions
E-Mail:

Bill McMillin grew up in Pasadena, Texas. He was saved at the age of seven and is a charter member of South Main Baptist Church. He has served South Main as bi-vocational Minister of Missions since February of 1985. He and his wife, Lydia, have two children and five grandchildren. Bill and Lydia own McMillin Agency, Inc. He attended Southwestern Seminary. Bill believes he is called by God to reach people for Christ outside the walls of the traditional church.