Jeff Fuqua | Minister of Education

---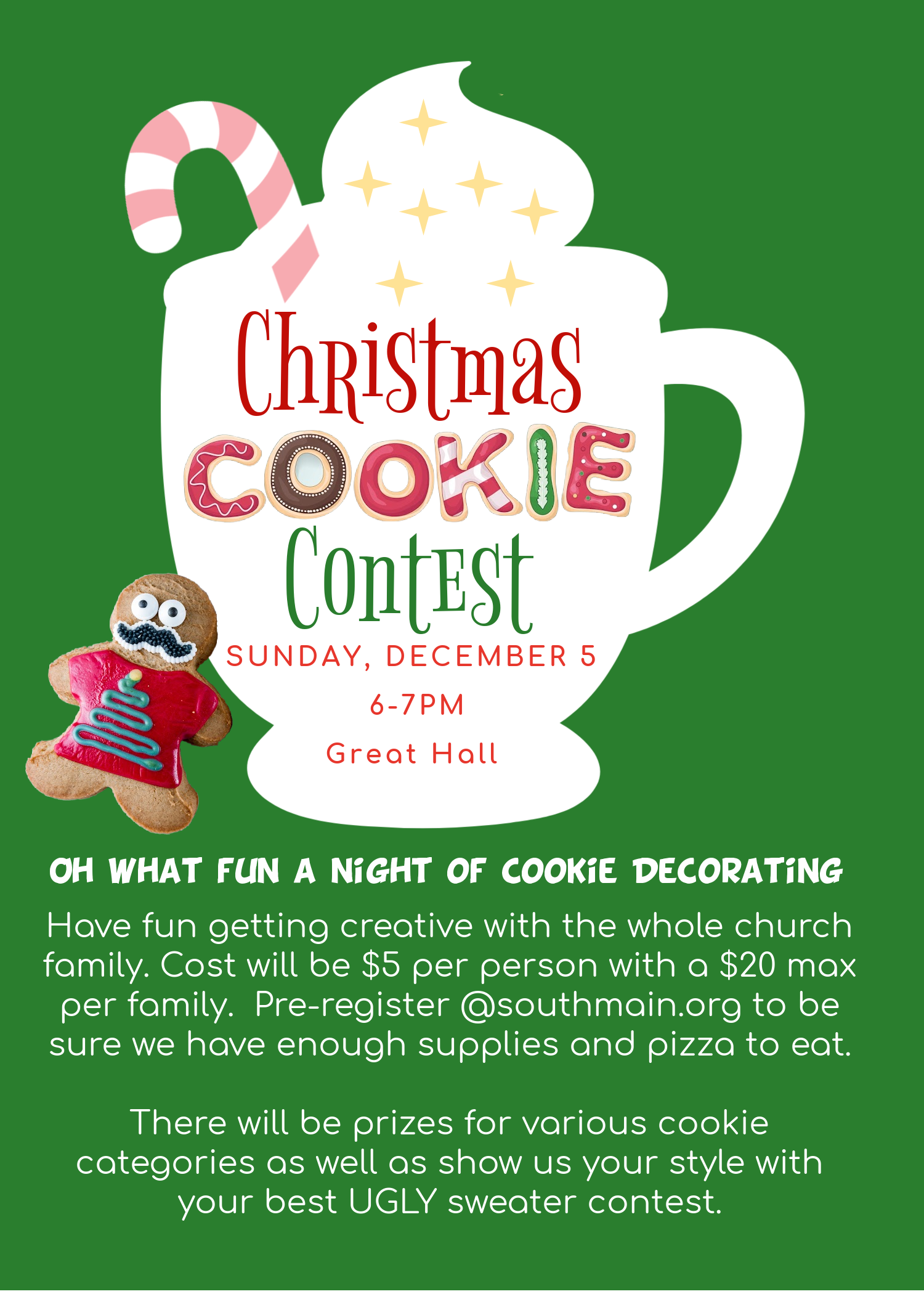 We began meeting again Face to Face Sunday School November 1st 2020!
Our groups have really done a fabulous job of keeping everyone connected and informed. As your classes feel more comfortable to return, help them to understand the changes that are necessary to be as safe as we can while meeting together. Here are a few of those policies:
Some adult departments are reassigned to larger areas

.
Departments will decide on

the type of food they will off

er

, if any.
Many of our department

s

break out into smaller classes after an assembly time. Duri

ng the next several months we will go straight into our breakout classes and any announcements or prayer time can be handled

in smaller groups.
Children 6

th

Grade and under

will need to be picked up and checked out by parents.
Younger classes with parents of children will

conclude by 10:20 and dismissed by 10:25

to diminish congestion.
The

children's area will have a teacher remain until you pick up your child. Please

be timely.
The Preschool Area will

also need you to pick up your children

so that they can attend worship.
All Preschool, Children, and Students classes will meet in their usual areas

. Adults will continue to meet in their usual rooms

except for

the following that are too large to fit i

n their rooms.
Bible Study
Sunday School at 9:30 a.m. each Sunday morning provides interactive small group Bible study for persons of all ages. Every week is a complete unit of study, therefore anyone can visit and join our Sunday School ministry on any Sunday. This is the basic ministry of the church that all members are encouraged to participate in on a weekly basis. Friendship, Christian growth, and ministry opportunities arise from these groups. To see a list of our Adult Bible study classes, click here.
On Wednesday evenings at 6:15 p.m. in the Great Hall, our Pastor leads a large group Bible study for all adults.
Discipleship
Discipleship Groups are organized for the purpose of intense Bible study, support, discussion, and accountability at various times throughout the week, month and year. Discipleship Groups focus on helping adults grow in a specific area of their Christian walk or in an aspect of daily living.
Women's Ministry
The Women's Ministry begins with a strong Women on Missions organization. Their monthly meeting focuses on missions at home and around the world. This group is very active in studying missions, as well as participating in local missions projects. They normally meet the first Thursday of each month at 10:00 a.m. in the Main Connection. Lunch is served for $3.
Women may also participate in various in-depth Bible study and Discipleship groups which normally meet on Monday evenings or Tuesday mornings.
Our church also hosts a ladies community Bible Study Fellowship which meets on Tuesday evenings at 7:00 p.m. This free, in-depth Bible study has orientation on the first Tuesday of the month at 6:55 p.m. in the Worship Center.
Women and Mission Projects: South Main volunteer their time and skills to help around our church, community, state and world. We have regular work days where men (men are welcome, too!) help with repairs around the church and small construction projects. Women are also a part of TBM Disaster Relief.
Men's Ministry
Men's Breakfast: All men of the church are welcome at our Monthly Men's Prayer Breakfast on the first Sunday of each month (unless it's a holiday weekend, then it's the second Sunday) at 7:00 a.m. in the Great Hall. Cost for the full breakfast is $2 per person. Breakfast includes homemade pancakes, scrambled eggs, sausage, biscuits & gravy, and of course, plenty of coffee.
Men's Work Teams: The men of South Main volunteer their time and skills to help around our church, community, state and world. We have regular work days where men (women are welcome, too!) help with repairs around the church and small construction projects. If you would like to volunteer, contact Jeff Fuqua, Minister of Education, at or Kelley Trimble, our Executive Administrator, at
Construction Mission Trips: Each year the men of our church are invited to participate as we share the love of Christ around the world. Recent mission trips have included Lima, Peru, and Bande Aceh, Indonesia. We also share our time and talents in Hurricane Recovery. Following Hurricane Katrina, the men of the church went to Abbeville, LA, to rebuild a church. After Hurricane Rita, we helped in the Port Neches area with putting roofs on homes. Following Hurricane Ike, volunteer work crews built numerous fences for single and senior adults in our Pasadena community. Most recently Hurricane Harvey left many without homes in our area. Initially, over 60 families were given help cleaning and removing damaged walls and floors. We have provided dozens of families help in rebuilding in recent months.
Men's Bible or Book Study: On Monday evenings during the school year from 7:00-9:00 p.m., we have a men's group that meets for additional Bible study, encouragement, and fellowship
Men's Recreation: We provide many recreational opportunities through our family life ministry, including annual basketball and softball leagues and church golf tournaments. We also have a monthly men's game night where men of the church play "42." This is on the first Thursday of each month at 6:00 p.m.