It's the middle of the week. Need some encouragement? Then join us for South Main Wednesdays!
Dinner is served from 5:00-6:00 p.m. each Wednesday. Each meal is lovingly prepared by our food services team. Choose from a full hot meal, or a soup and salad bar. Kids meals are also on the menu. Price: $5.00.
Church-wide prayer time: 6:00-6:15 p.m. Great Hall
Discipleship Classes, 6:15 p.m. All adults are welcome.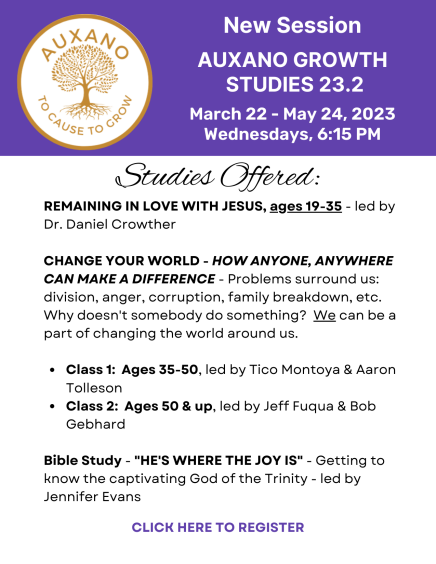 Please see our
Music section
for information about all of our choir offerings.